COVID-19 Resources & Updates
The San Leandro Chamber of Commerce is actively following developments around COVID-19 as it pertains to both business and community. San Leandro is a close-knit city of individuals and businesses that rely on each other, now more than ever, for support, advocacy, and continuity. Below are resources to support your business, employees, all our families, and our city's ecosystem.
Common Coronavirus-related questions employers and human resources professionals have been asking the CalChamber's Labor Law Helpline.
What the newly passed Coronavirus Aid, Relief, and Economic Security (CARES) Act means for businesses, employees and the broader economy.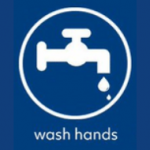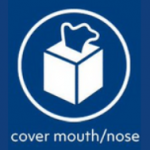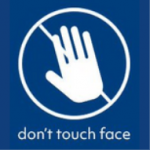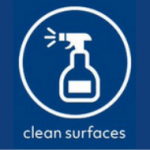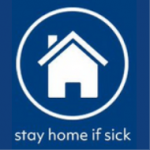 Wash your hands frequently (rub with soap and water for at least 20 seconds)
Cover your mouth and nose with a tissue or your elbow (not your hand) when coughing or sneezing
Avoid touching your eyes, nose, or mouth
Use disinfectant to routinely clean frequently touched surfaces
If you are sick stay at home
Avoid close contact (less than 6 feet) with people who are sick
INFORMATION REGARDING CHAMBER HOURS & ACTIVITIES
Per the Shelter in Place Order issued on March 16th, 2020 the Chamber office will be closed until June 1st, 2020. Chamber staff will be accessible by email for your Chamber needs and aim to be as informed as possible on new developments. All Chamber in-person gatherings will be canceled and/or remote options will be provided through the month of May 2020. Please stay tuned for updates.
INFORMATION REGARDING MAJOR CHAMBER EVENTS
In light of the concerns around COVID-19 and the cancellation of many public gatherings, we have determined that it is in the best interest of our guests to postpone The Taste of San Leandro scheduled to occur on March 31st, 2020. This is the annual fundraiser for Leadership San Leandro, a program of the San Leandro Chamber of Commerce and made possible by gracious volunteers, sponsors, vendors, and supporters such as yourself! We have come to this decision with our community top of mind, and we look forward to picking up the celebration soon! We will continue to monitor and evaluate our options to reschedule the event as soon as possible, heeding the guidance and recommendations from the CDC and health organizations. Thank you for your partnership, support, and commitment.
We wish you all well during this time. Let's be mindful of each other as we are all practicing social responsibility, social-distancing and trying to navigate this new temporary norm. Be well and stay safe.