Alvarado Street will be transformed into a tree-lined, well-lit, and pedestrian-focused environment to improve pedestrian safety and security. 899 Alvarado has been designed with ground-level entries to individual apartments to activate the public realm along Alvarado and Lola Streets. Where there once were weeds, there will be trees. Where there once was a chainlink fence, there will be spaces open to the community. Where there once was an empty plot of land, there will be much-needed homes.
899 Alvarado includes two residential buildings, each surrounding a landscaped central courtyard with resident amenities, ideal for gatherings and relaxation. The two residential buildings will be constructed over a two-level parking structure, one level at-grade and one below-grade. The garage will be accessible for residents through three secure entries. Vehicular and emergency vehicle access will be provided between and around each building.
A diverse mix of apartments–from studios to 3-bedrooms in multiple layouts–will serve a variety of housing needs and lifestyles. Each individual apartment will feature energy efficient appliances including in-unit washer/dryer, dishwashers, ranges, and refrigerators. Select apartment homes include private balconies. 899 Alvarado will be designed to accommodate high-speed fiber optic internet access.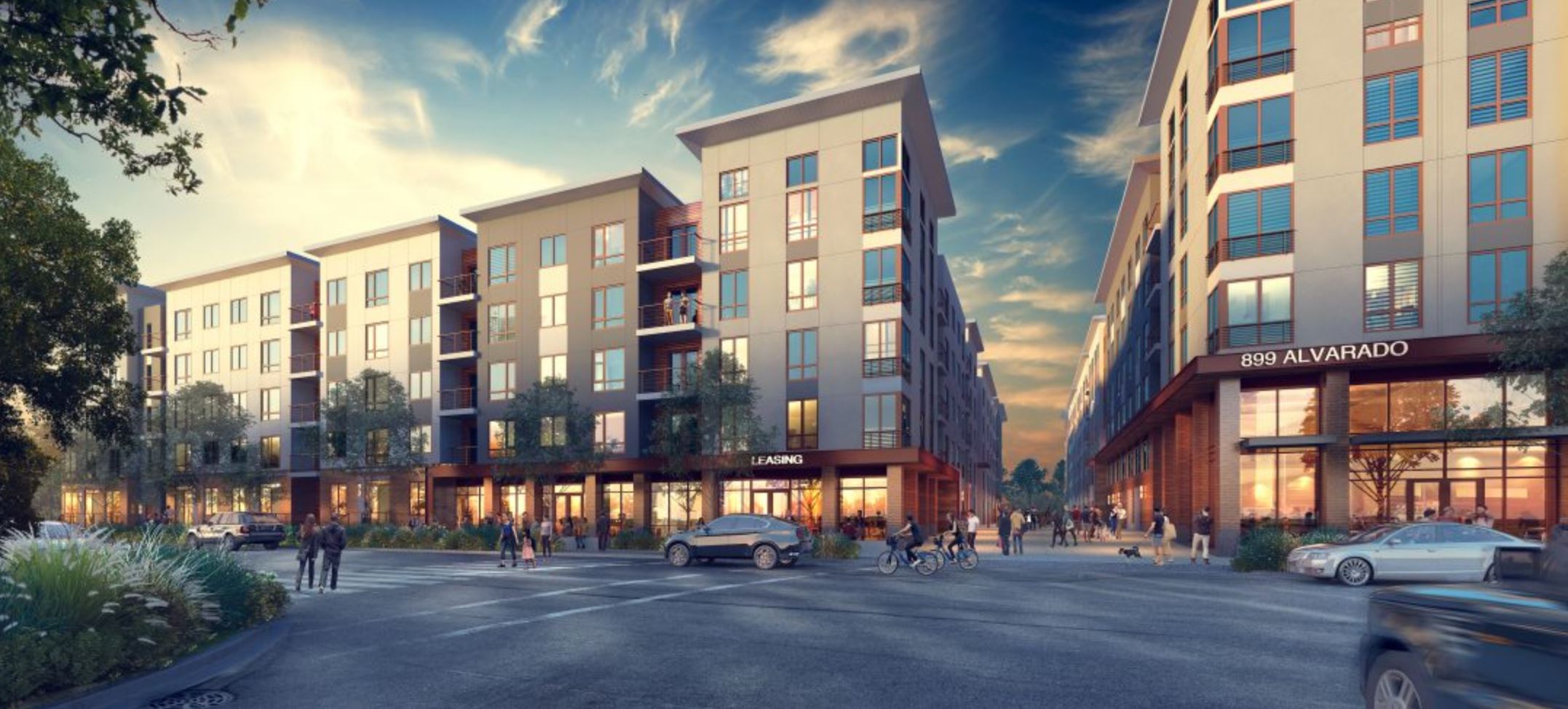 Number of Buildings:  2
Number of Stories:  5 and 6 (with Parking)
Number of Homes:  687
Number of Parking Spots:  892
Number of Bedrooms Available:  Studio to 3-Bedrooms
Distance from BART:  9 minute walk (1/4 mile)
Distance from Downtown San Leandro:  12 minute walk (2/3 mile)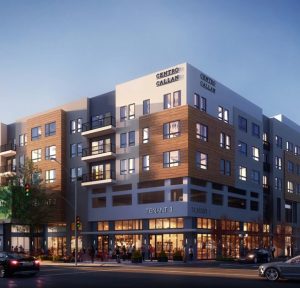 Centro Callan is a new mixed-use project in San Leandro that anchors the entrance to San Leandro's commercial core.
The Martin Group embarked on a vision to deliver high quality workforce housing a short walk from the San Leandro BART station and Bus Rapid Transit in a submarket with low vacancy and high rent growth. Centro Callan will be home to196 Rental Units, 31,000 SF of Retail Space, 20,000 SF of Open Space and a New Public Plaza.
Each rental unit will feature quartz countertops, tile backsplash, stainless steel appliances, full size washer dryer, wide plank flooring, kitchen islands, smart access control, oversized patios and balconies in select units.
Site amenities will include a public plaza, smart access control, dog park, dog wash station, chefs entertaining kitchen, clubroom TV, indoor phone booths & conference rooms, outdoor work pods & conference rooms, outdoor BBQs, outdoor TVs, outdoor game area, fountain and secret garden.
The 42 rental units include forty (40) 980 sq. ft. two-bedroom two-bath units, and two (2) 1380 sq. ft. three-bedroom three-bath units. A total of 63 parking spaces, 58 on-site (including three AB1100 Bonus Spaces) and five off-site curbside parking spaces are included.
The 1388 Bancroft project is constructed out of high-quality materials and with an attractive design. It will be built with local union labor led by our General Contractor Nibbi Brothers.
Our spacious two-bedroom two-bath, and three-bedroom two-bath units, are designed to provide maximum flexibility for 21st Century households. The layouts work well for families with children and/or two or more working professionals who desire their own bedroom/bathroom.