POLITICAL ACTION COMMITTEE (PAC) ENDORSEMENTS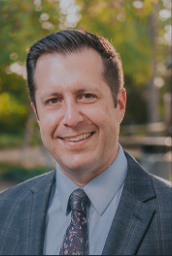 District 2 City Council Ed Hernandez
District 4 City Council Fred Simon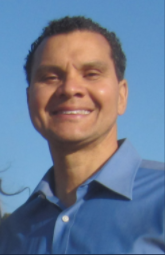 san leandro chamber of commerce postions on 2020 ballot measures
This is a step forward in increasing opportunity equity and diversity in education, employment and contracting.
The three million dollar threshold is too low for small business owners who own their property. Many small business owners rely on their property as retirement and higher taxes would negatively impact that after they have worked hard for so many years to sustain their businesses.
This would add another layer to an already complicated criminal justice system, including overcrowded prisons and jails, as well, increase the costs to maintain these facilities.
Rent control stifles development and much more housing is needed throughout the bay area. It also will increase rent now as landlords face a set controlled rent amount for years to come. It also reduces the number of vacancies as tenants remain in rent-controlled units for many years.
Would increase the cost of this service to its patients. The added regulations have not been proven necessary.
This affects residential property.
The Board of Directors discussed the importance to provide benefits and take care of the people who work for your company. It was also discussed that it is important to allow people to choose how they want to work as app-based gig work seems to allow true flexibility to earn extra income. The main point leading to no position is there was not enough data from the perspective of the driver about whether or not the current system is satisfactory or not.
After much discussion, there was a plurality of views on this local measure. In support, the revenue would be a benefit to the city. In opposition, the method of a new tax measure on the ballot every election cycle is not supported. The Board of Directors did not reach a majority for either position, resulting in no position.
Meet the 2020 City Council Candidates for Districts 4 & 2
QUESTIONS FROM CONSTITUENTS
If you could direct $1.7 million in the city's budget, what would your priority be? where do you think money can make the most difference?
Mr. Bammer, talk about collaboration with business partners where you had to negotiate a deal. How would you collaborate with an eye to improving the overall business without compromising your standards?
With the downturn in the economy and sales tax revenue down for the city, what ideas do you have to increase revenue and preserve city services?
Mr. Bammer - what role do you see yourself taking as a City Council member in addressing race and violence?
Mr. Simon - with your experience at Ora Loma, can you give an example of collaborating with other jurisdictions (e.g. CalTrans, Union Pacific,) to improve overall environmental wellness?
Mr. Simon - speaking of rate increases - talk about a vote that you made that was in the best interest of Ora Loma but made your neighbors angry because they would have to pay more. What did you say to the neighbors in response? Did you talk to them prior to the vote?
QUESTIONS FROM CONSTITUENTS
Last forum a candidate mentioned San Leandro Schools. How do you think our schools are preforming? And what do you see as your role as a Councilmember in regards to San Leandro Schools?
As incumbent, are there any council votes you've made that in hindsight you now regret or have had unintended consequences that you hope to address in the future?
After the election, what will be your principal goal for 2021?
If you could direct $1.7 million in the city's budget, what would your priorities be? Where do you think money can make the most difference?
what is your 100 day plan. in other words, what specifically do you plan to work on during your first 100 days in office?
small business is suffering in San Leandro
what are you going to do different  these are businesses who cannot work from home
What do you view the role is of a council member?
how many small business owners have meet with last 30 days to find out what issues they have? name some
the Washington manor is ignored when it comes to support we see no street cleaning etc
What is your feeling on defunding the police?
POLITICAL ACTION COMMITTEE (PAC)
The San Leandro Chamber PAC was formed in 2011 for seeking out and endorsing candidates whose platforms support the San Leandro business community. The PAC supports candidates at the city, county, and national level.   We seek out candidates who support the free enterprise system, and believe in fiscally responsible government.
Government Affairs Roundtable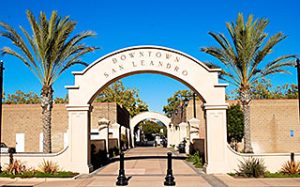 We are committed to promoting and advocating for the interests of our members to help the local business community grow and prosper. We are non-partisan, supporting policies that are likely to ensure the continued economic health of our community.
Working closely with member businesses and all of our elected officials, (City, County, State and Federal level) the Government Affairs Roundtable strives to make government interaction more business-friendly. The Chamber's voice represents more than 409 businesses employing nearly 13,000 people, and those numbers continue to grow. We look to continuously stimulate the economic environment of San Leandro and the region.
We welcome your input on public policies that may impact business and/or the economic health of San Leandro. For suggestions or comments, call 510-317-1400 or email info@sanleandrochamber.com.