SAN LEANDRO CHAMBER OF COMMERCE POLITICAL ACTION COMITTEE (sl pac)
What is a pac?
A PAC or Political Action Committee is a 501(c)(6) voluntary nonprofit, which receives contributions to use for political purposes, such as making contributions or independent expenditures to support or oppose candidates and ballot measures, or making contributions to political parties and other state and local campaign committees as outlined by the California Fair Political Practice Commission.
About the Pac
Founded in 2011, the San Leandro Chamber PAC seeks to endorse business-oriented candidates at the Local, County, and National levels who would be elected based on their platform to support the San Leandro business community. These candidates must be proven to support fiscally responsible government, the free enterprise system, and understand the important role businesses play in the economic prosperity for San Leandro.
GETTING ENDORSED
Every election year, the San Leandro Chamber of Commerce and Political Action Committee (Chamber PAC) endorses candidates in races critical to San Leandro's future. The endorsement process includes a review of candidate statements/materials, a candidate forum, and candidate interviews.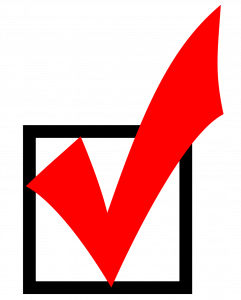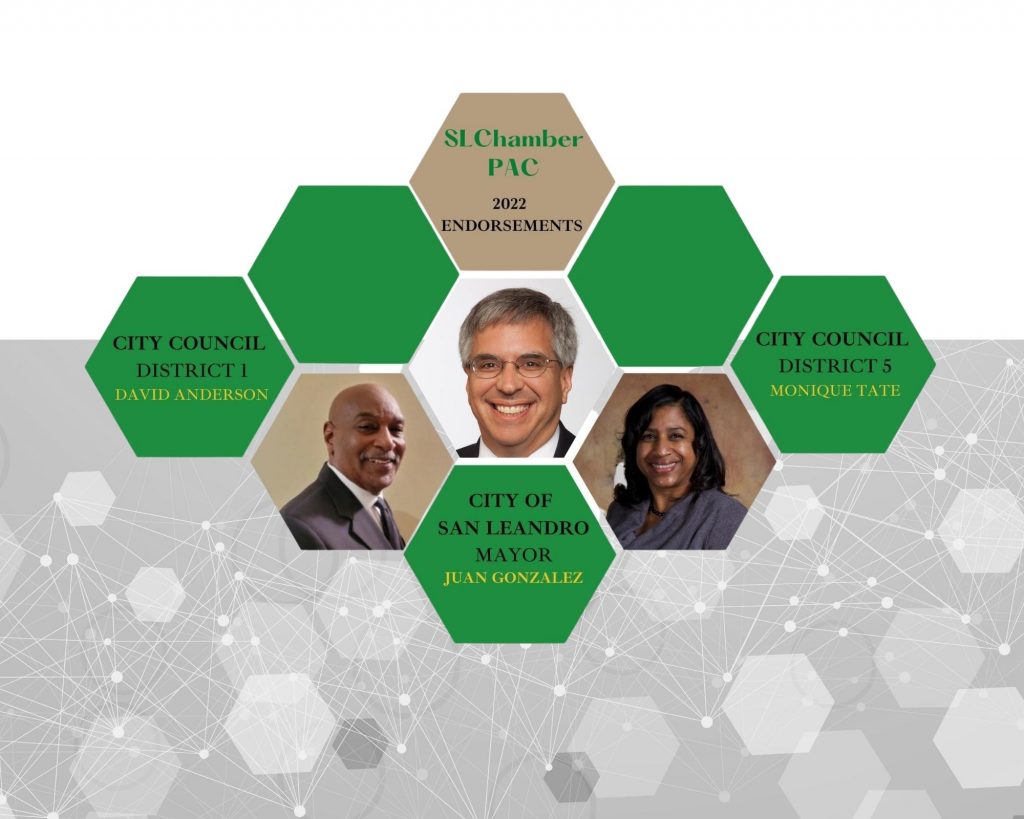 Mr. Anderson possesses the wisdom needed to work well with others to create local policy that will enhance San Leandro. With his experience from serving on the OUSD board and former
profession in the construction industry, he is prepared to create and implement solutions. He shared many thoughtful and actionable policies during the endorsement interview process to
address the challenges of the permitting process, building housing and staffing of the police department.
CITY OF SAN LEANDRO MAYOR
Mr. Gonzalez possesses the critical understanding of the economic engine the business community creates to contribute to a city budget. We believe his commitment to the economic development role government plays to create a robust community will drive San Leandro to its fullest potential. His insight and thoroughness to process solutions will lead to tackling the critical issues of crime and safety, workforce, and a permitting process that encourages business in San Leandro.
Mrs. Tate has committed to be an advocate for all of San Leandro. She is dedicated to learning about the policy issues that affect the business community. Her experience on the SLUSD board
prepares her to work fairly and engage with the community on critical issues facing San Leandro. As a longtime resident, working parent of public-school children, and a renter, she brings a different perspective and greater diversity and representation of elected leadership.
CALIFORNIA STATE ASSEMBLY DISTRICT 20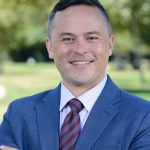 ALAMEDA COUNTY DISTRICT ATTORNEY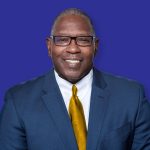 ALAMEDA COUNTY BOARD OF SUPERVISORS DISTRICT 3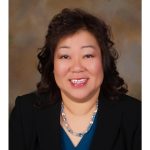 WISHING EVERYONE THE BEST ON THEIR CAMPAIGN!!!